Since 1988 the ONCS (Open Nederlandse Chemie Sportdagen) is organized by the various study associations for chemistry and chemical technology from all parts of the Netherlands. Often times it were the bigger associations that had the honor of organizing this sports event. On the 21st of February 2001 the ONCS Foundation was started, to make it possible for the smaller associations to also organise the ONCS. The foundation was set up by all the associations that had been participating in the ONCS over the years. The goal of the foundation is to organise the event every year in the weekend of Hemelvaart, consisting of two days filled with sports activities. It always takes place at one of the universities in the Netherlands, where the organizing association is located. The ONCS is also open for students who do not study in the Netherlands, but still follow a chemistry related degree.
– source –
Commitee 2019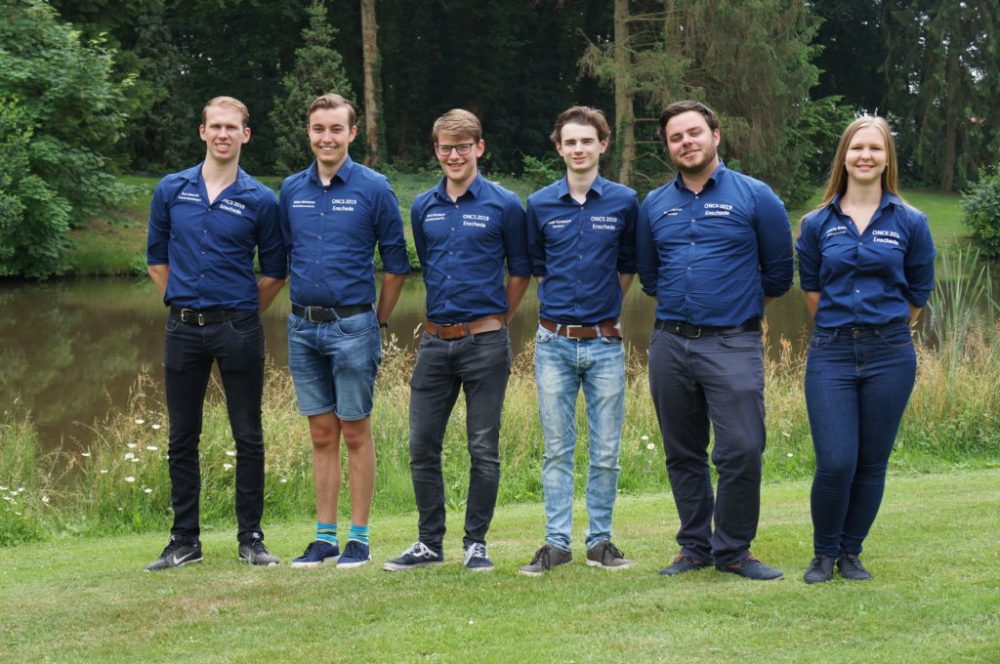 Left to right: Bart Morsink, Ruben Streekstra, Wisse Hersbach, Daniël Tiemessen, Thijs Engelen and Kimberly Brock.
More information on the ONCS 2020 can be found at www.oncs.nl.