Every five years we celebrate another five years of existence of the Amsterdams Chemisch Dispuut. Before 1985, this celebratory lustrum was organised by the lustrum committee and since 1985 by the "Stichting Lustrum ACD", or in short SLA. The upcoming lustrum will take place at and around the 7th of November 2020 (ACD's 75th birthday) and of course, will include a lot of celebrations.
The composition of the 8th board of Stichting Lustrum ACD is: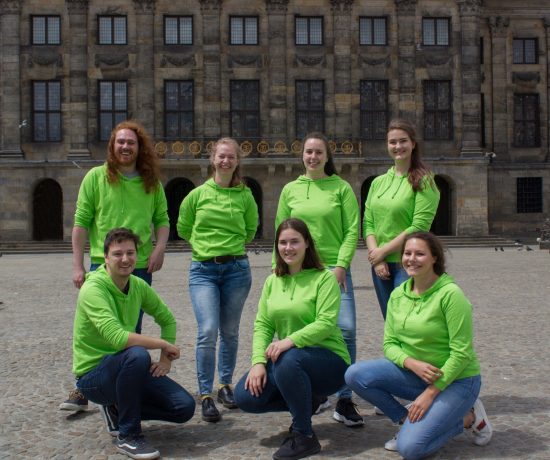 Chairwoman: Tori Gijzen
Secretary: Myrthe Zwart
Treasurer: Rens Ham
Commissioner Almanac: Marit Beerse
Commissioners Activities: Maxime Gerber, Lars Overwater, Fay Heemskerk
The SLA can be contacted via lustrum@acdweb.nl.
De almanac committee can be contacted via acdalmanak@gmail.com.
Are you an old member and would you like to receive an invitation to the reunion? Send your contact details to lustrum@acdweb.nl, or write a note to:
Amsterdams Chemisch Dispuut (Room A0.09)
P.O. box 94214
1090 GE Amsterdam
We are still missing a lot of contact details from our old members!