The Lustrum board of 2020-2021 is happy to inform you of all the events through this page as well as the Instagram page (@acdlustrum) and the Facebook page (Stichting Lustrum Amsterdams Chemisch Dispuut)! All registration forms for our activities will be available here (behind a login), but most of the promotion will be posted on social media platforms!
Would you like to attend one of the activities, but do not have a login: mail to lustrum@acdweb.nl to sign-up!
Due to the coronavirus, several changes have been made and further alterations could possibly be made if restrictions change. However, this is the schedule that we intend to keep!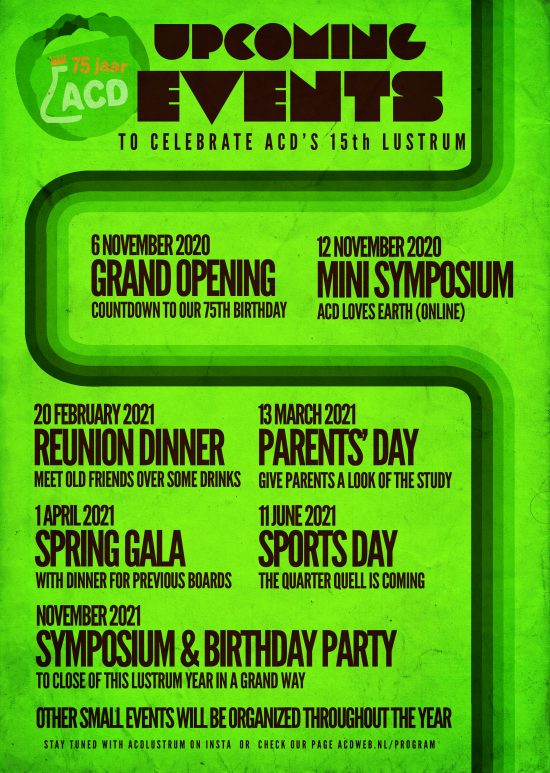 Information and register/zoom link upcoming activities:
PROJECT 75: Old Skool Game Tournament – THURSDAY 01/04/2021
How fun, another nice and quiet evening of playing games. Well, WRONG! This is going to be a hellish battle in games such as hangman, bomberman, 30 seconds and battleship. Play all your opponents off the internet and who knows, maybe you will win (as a duo) a nice prize. And if you have no team mate yet, we can surely find one for you.
PROJECT 75: Pin the Point – TUESDAY 18/05/2021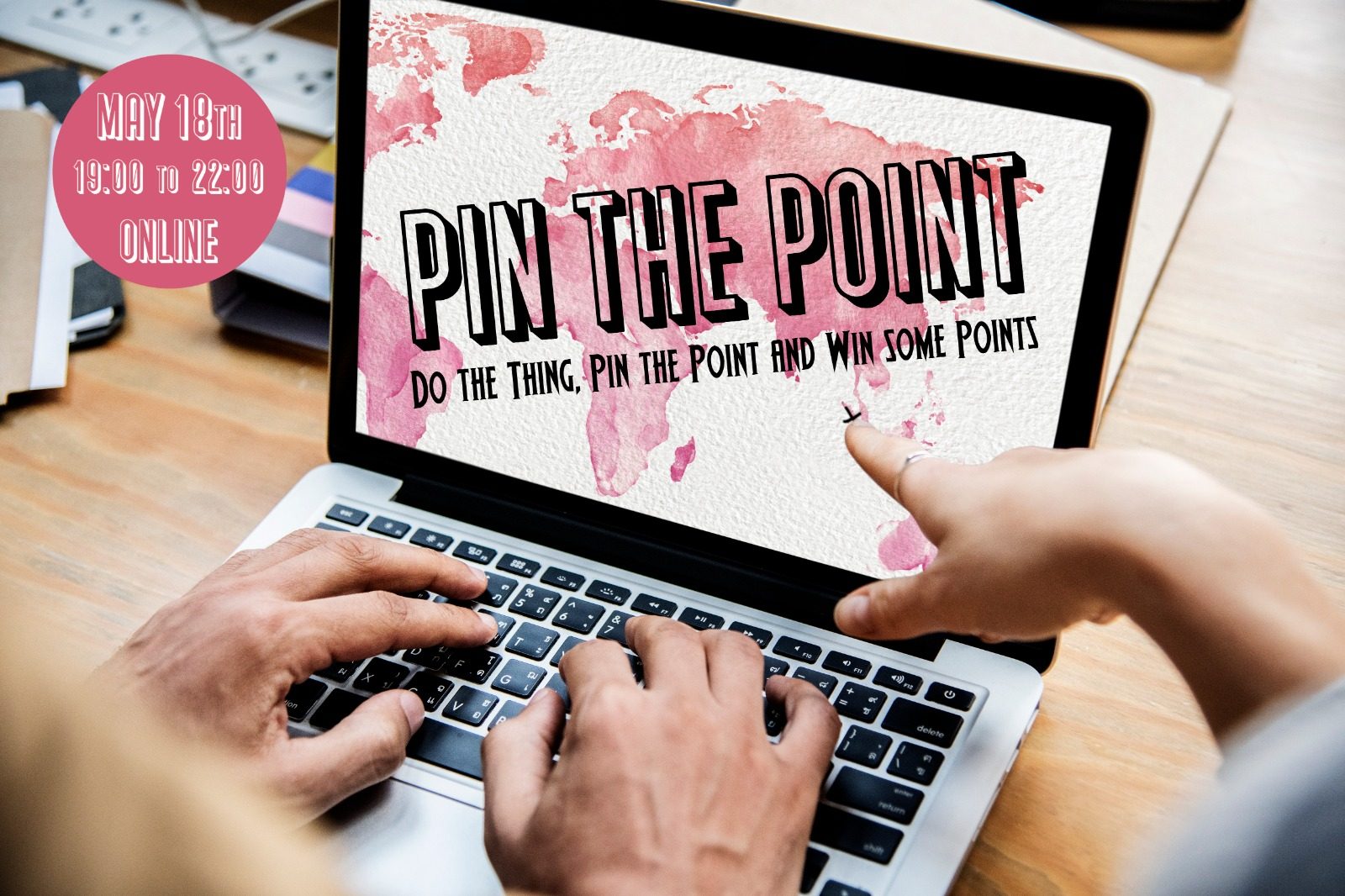 The virtual adventure Pin the Point will take place on Tuesday 18/05/21 from 19:00 – 22:00. Solve the tasks to earn credits. With the credits you can buy access to travel questions: riddles that you have to solve to get to a location somewhere on Earth. Put together a team and register together or register alone and let the SLA surprise you. This activity is completely corona-proof, but you can also physically meet with (part of) your team if the government rules allow it. Register below! The zoom link can also be found below, both behind log-in.