The Lustrum board of 2020-2021 is happy to inform you of all the events through this page as well as the Instagram page (@acdlustrum) and the Facebook page (Stichting Lustrum Amsterdams Chemisch Dispuut)! All registration forms for our activities will be available here (behind a login), but most of the promotion will be posted on social media platforms!
Would you like to attend one of the activities, but do not have a login: mail to lustrum@acdweb.nl to sign-up!
Due to the coronavirus, several changes have been made and further alterations could possibly be made if restrictions change. However, this is the schedule that we intend to keep!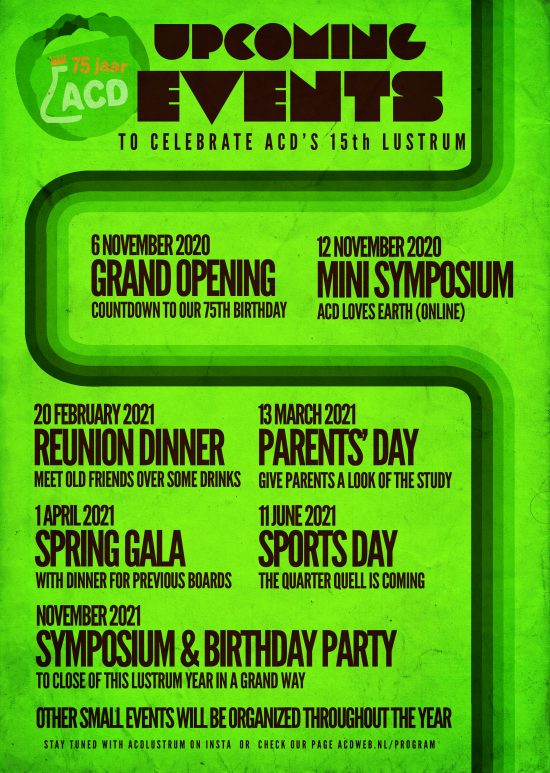 Information and register/zoom link upcoming activities:
PROJECT 75: MURDER MYSTERY – MONDAY 30/11/2020
These cold and dark months are the perfect time for a cozy board game. Did you use to be such a fan of Cluedo? Did you always suspect General Mustard with the candlestick in the study? Then this is THE game for you! The SLA presents the first part of Project 75: the Murder Mystery! Detective Gia Gunn cannot solve this murder by herself and needs your assistance! On Monday the 30th of November from 20.00 until 22.00 O'Clock you can start your investigations via Zoom.
PROJECT 75: DIY AVOND – FRIDAY 15/01/2021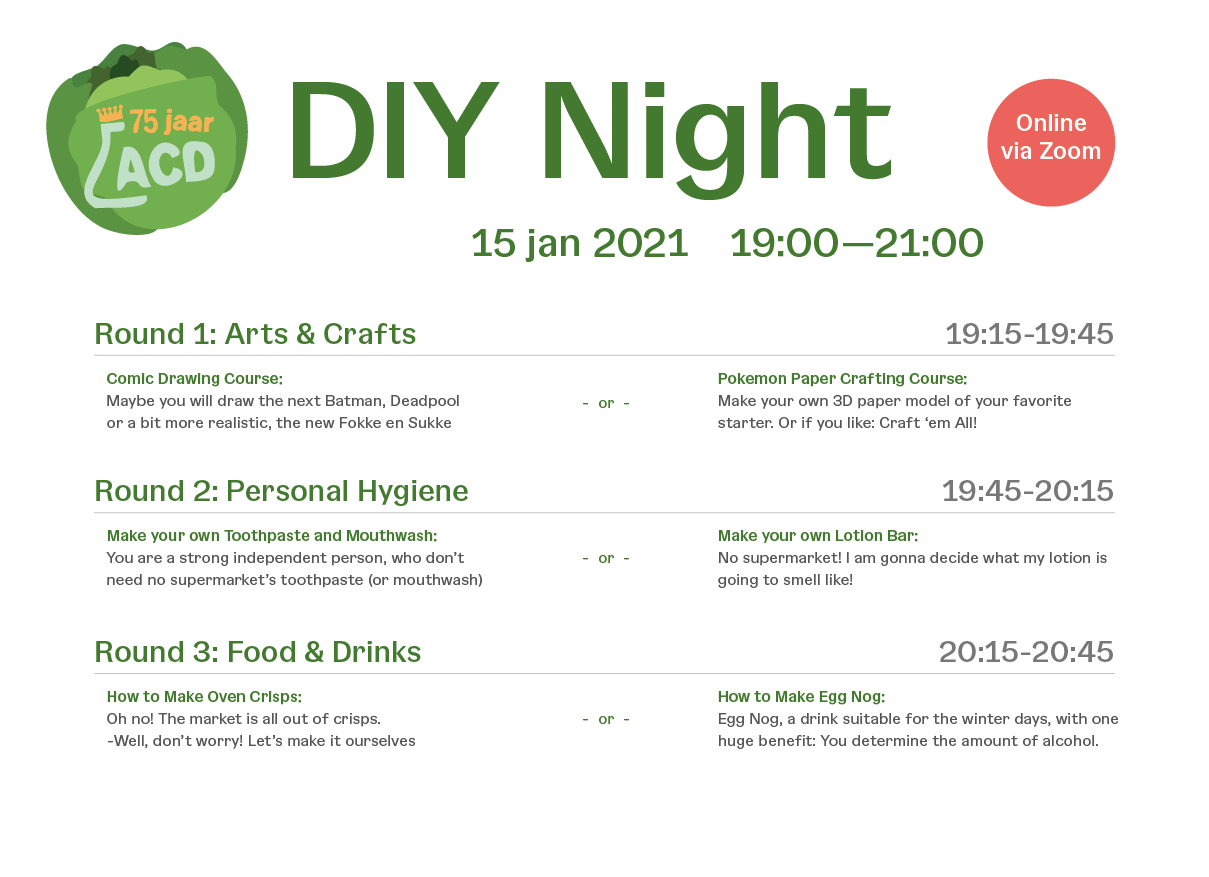 New year, new you, new activities! Cozy crafting and creativity together, show us your best qualities. Are you done with Netflix and TV after weeks of lockdown? Grab your pencils, utensils, and other DIY stuff and join the fun! Grab that comfy or funny onesie and get ready for a nice night of chemistry at home. And don't forget to register for the activity of your choice. Don't forget to get all the ingredients and see you there! Below you can find the registration and zoom link, behind log-in.