Sinds 1988 worden de ONCS (Open Nederlandse Chemie Sportdagen) door de verschillende studieverenigingen voor chemie en chemische technologie uit heel Nederland georganiseerd. Vaak waren het de grote studieverenigingen die de eer hadden dit prestigieuze sporttoernooi te organiseren. Mede om het voor de studieverenigingen met minder financiële ruimte mogelijk te maken om de ONCS te organiseren, is op 21 februari 2001 de Stichting ONCS opgericht door de Nederlandse studieverenigingen die al jaren mee deden aan de ONCS. Het doel van de stichting is jaarlijks op/met Hemelvaart een tweedaags sporttoernooi te organiseren voor studenten die chemisch gerelateerde studies studeren aan één van de in Nederland gevestigde universiteiten. Ook worden de ONCS opengesteld aan studenten die aan niet in Nederland gevestigde universiteiten een chemisch gerelateerde studie volgen.
– bron –
Commitee 2019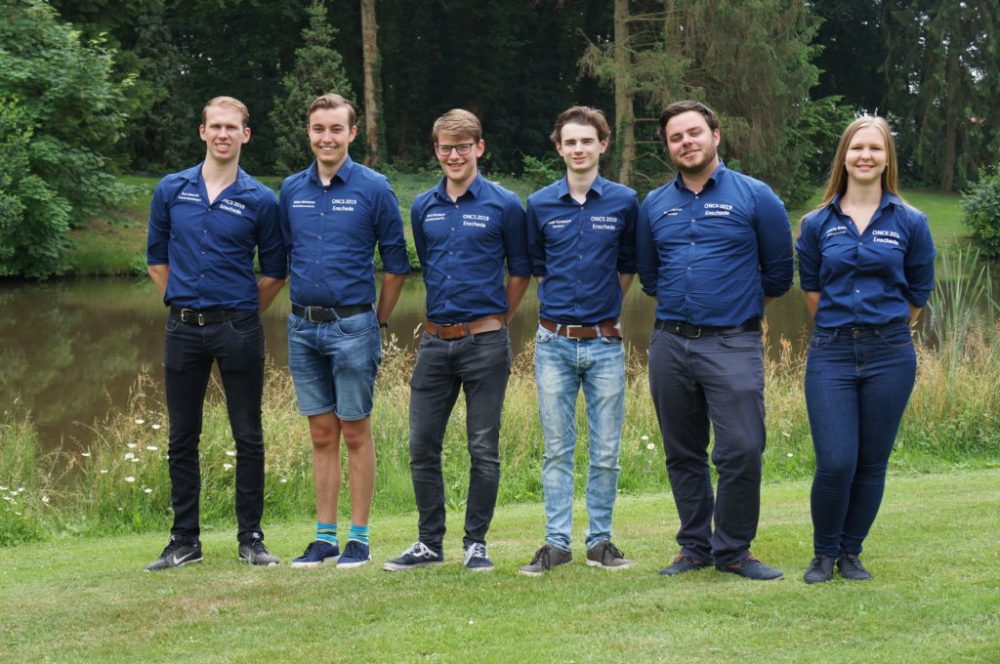 Left to right: Bart Morsink, Ruben Streekstra, Wisse Hersbach, Daniël Tiemessen, Thijs Engelen and Kimberly Brock.
Meer informatie over ONCS 2020 is te vinden op www.oncs.nl.