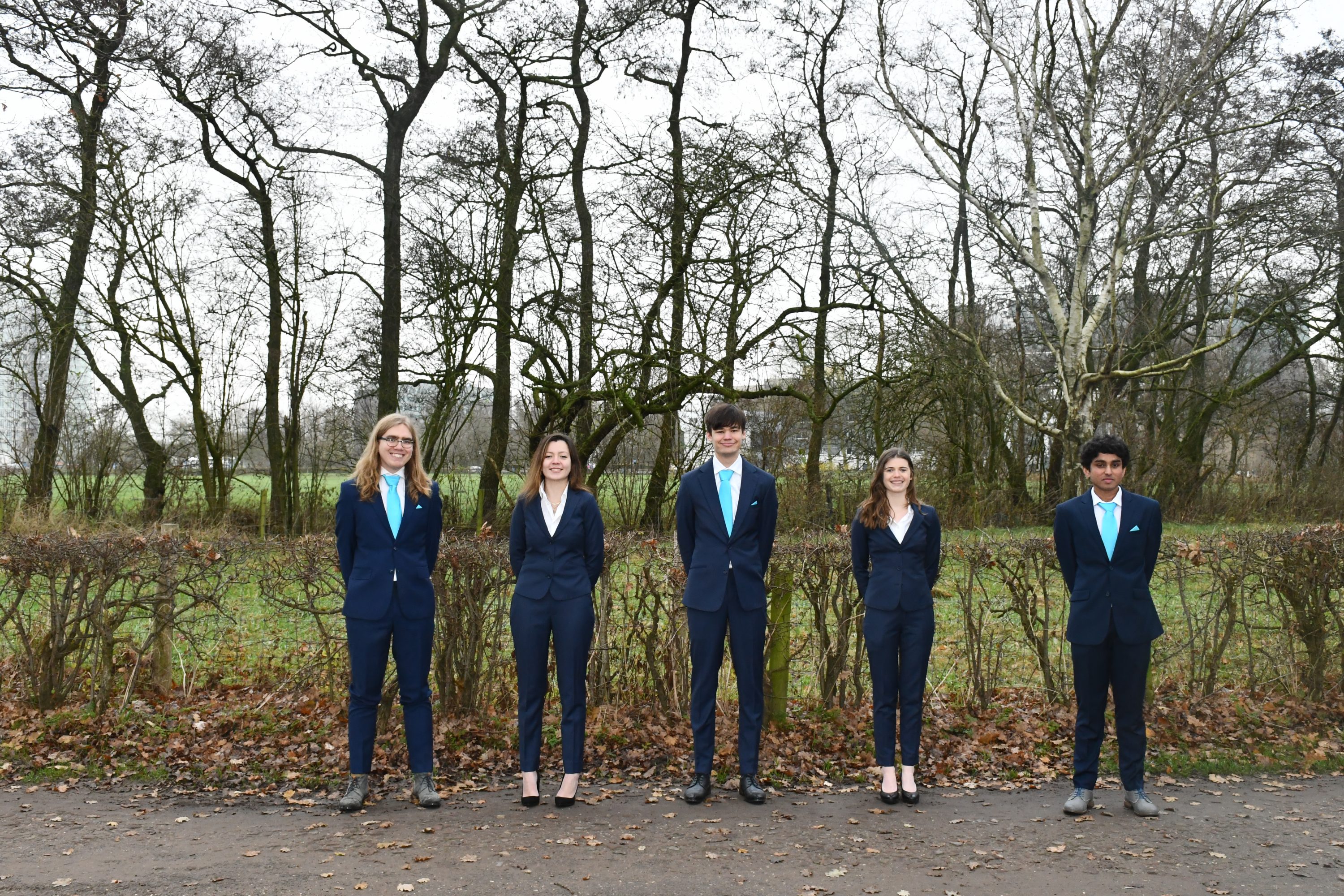 Het PAC-symposium 2022 zal online plaatsvinden! Voor meer informatie omtrent het symposium kun je de website van Stichting PAC raadplegen.
Het PAC-symposium wordt ieder jaar georganiseerd vanuit het ACD, het Chemisch Dispuut Leiden (CDL), de Utrechtste Scheikunde Studentenvereniging Proton (U.S.S. Proton) en de Vereniging van Chemiestudenten aan de Vrije Universiteit (VCSVU). Tijdens het PAC-symposium komen verschillende toonaangevende sprekers uit de chemische wereld een lezing geven over hun specialisatie of eigen onderzoek, daarnaast kunnen studenten bij de jongKNCV Poster Competitie hun afstudeer- of stageonderzoek presenteren aan de hand van hun onderzoeksposter.
Het 28e bestuur van Stichting PAC bestaat uit, normaal zeven, maar dit jaar vijf afgevaardigden vanuit de vier deelnemende studieverenigingen ACD, CDL, U.S.S. Proton en VCSVU. Deze samenwerking zorgt voor meer cohesie tussen de studieverenigingen evenals tussen docenten en studenten van de verschillende bijbehorende universiteiten. Het 28e PAC-bestuur bestaat uit:
Voorzitter: Stein Dubbink (U.S.S. Proton)
Secretaris: Nihad Chekrouni (VCSVU)
Penningmeester: Susanne Gooijer (ACD)
Commissaris Acquisitie: Geert Schulpen (U.S.S. Proton)
Commissaris Locatie en Logistiek: Fabian Mohammad (U.S.S. Proton)
Website: www.pacsymposium.nl
Het PAC-bestuur is te bereiken via info@pacsymposium.nl.