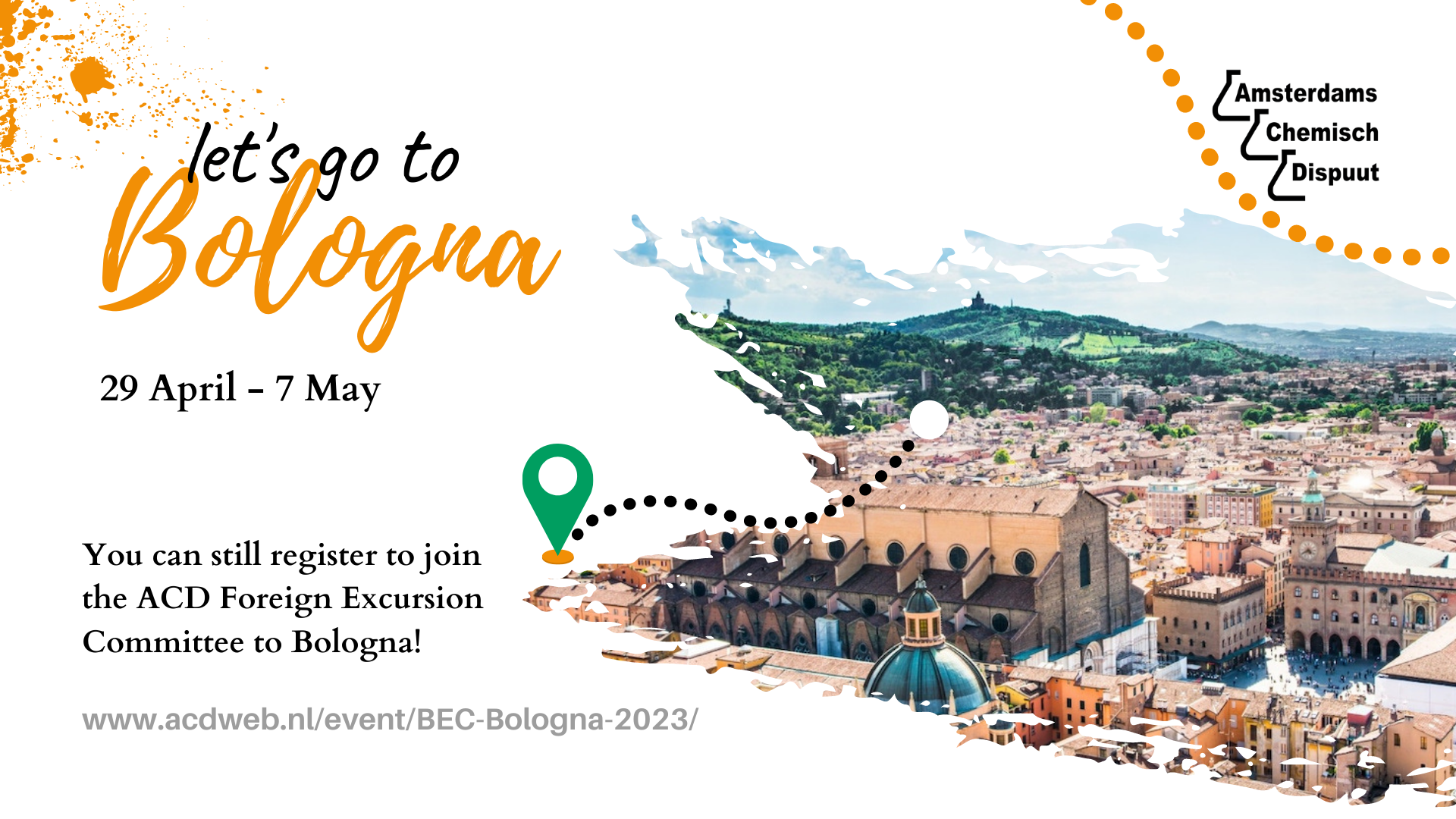 BEC Bologna 2023
29 April
–
18:00
–
7 May
–
12:00
In six months we'll be going to the BEC and this time we'll be visiting Bologna! From April 29 to May 7 we will discover the local chemistry, culture and cuisine. There is also plenty of opportunity to discover Italian nightlife. Registrations will open on November 15 from 18:00 on this webpage.
The deadline for free deregistration can be found in the Terms and Conditions.
Terms and Conditions BEC ACD 2023.
Pay attention! For the registration, you will need Passport / ID Card details. Make sure to have this ready!
€250 – €350
Target: €300, margin: €50
Foreign Excursion Committee (BEC)
BEC@acdweb.nl