Buddy Programma
Posted On 28 oktober 2021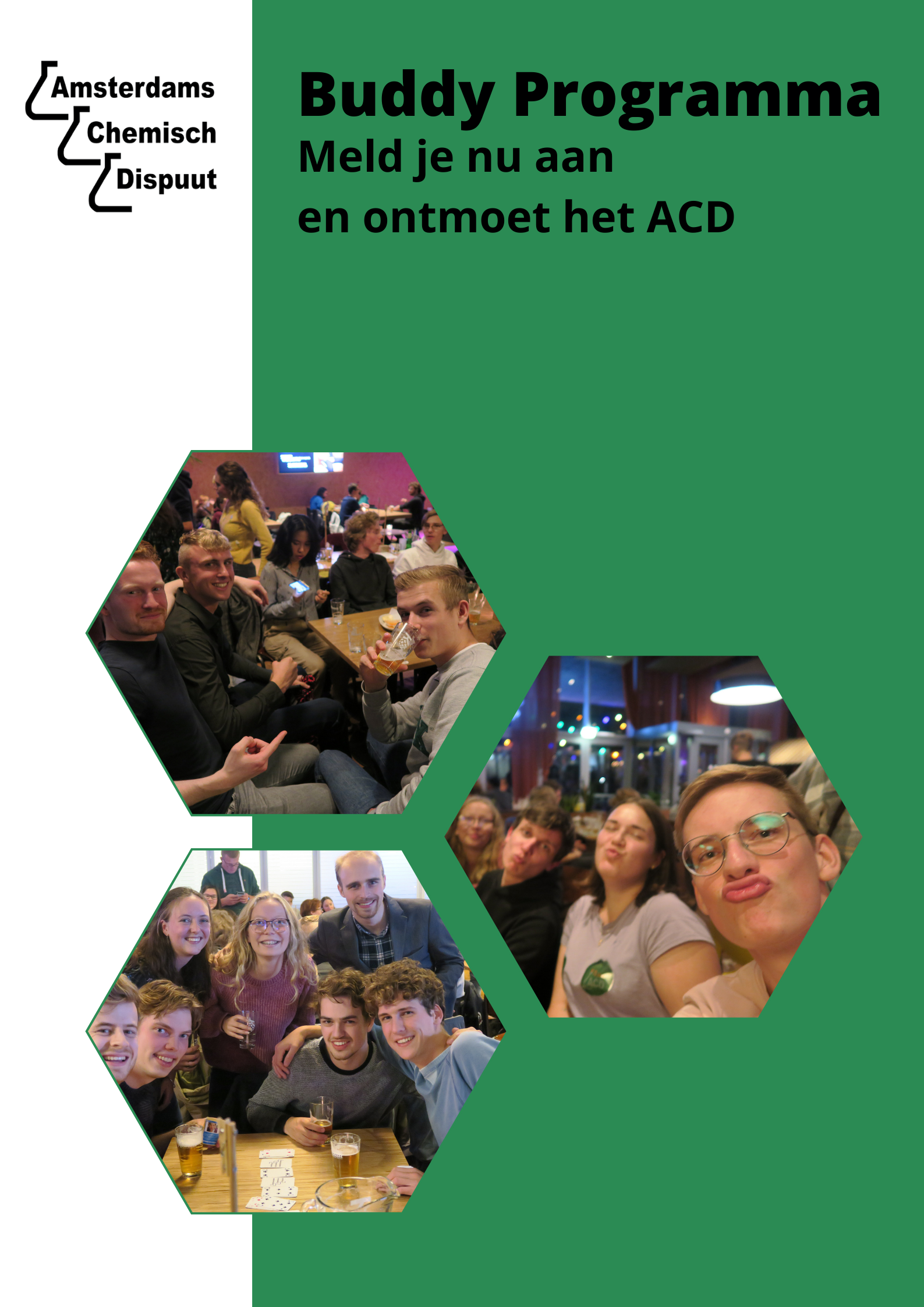 Wegens het succes van het Buddy Programma dat afgelopen jaar is opgezet tijdens het online onderwijs hebben wij besloten om het dit jaar door te zetten! Ben jij een eerste (of oudere) jaars en zoek je contact, wil je iemand hebben om over de studie te praten, samen te studeren, meer wegwijs worden over het leven (of over de universiteit) of gewoon leuke dingen te doen? Dan is het Buddy Programma wellicht wat voor jou!
Het format van het Buddy Programma blijft hetzelfde zoals afgelopen jaar. Het plan is om twee ouderejaars te koppelen aan eerstejaars studenten van de Bachelor Scheikunde of de (pre-)Master Chemistry. Alles wat je doet met je groepje mag je zelf bepalen, maar je mag uiteraard ook met je groepje naar een activiteit van het ACD!
Mocht je interesse hebben, vul dan het formulier in en we zullen een poging doen om je te koppelen aan iemand! Als je toevallig al weet met wie je graag in een groepje wilt zitten kun je dit ook alvast aangeven.