Chemistry Career Nights
Posted On 30 maart 2021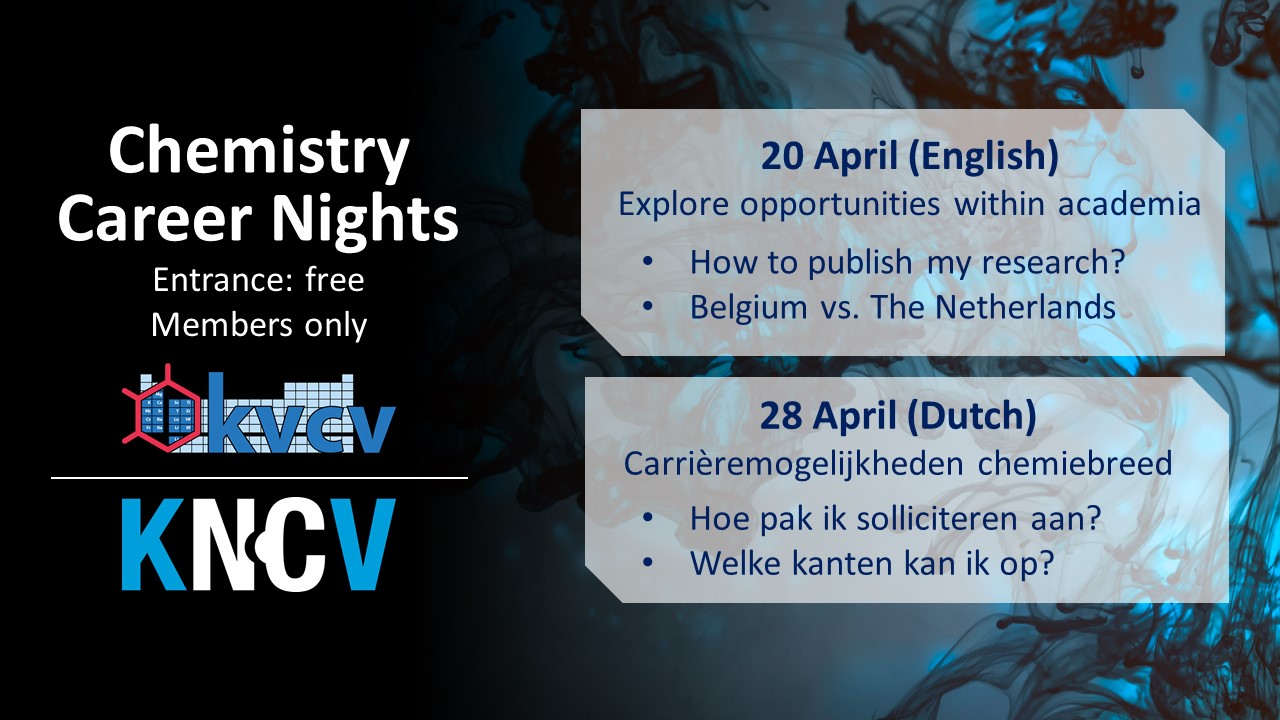 Ben je er nog niet helemaal uit wat je wilt doen als je bent afgestudeerd? Wel of geen lab? Wel of geen buitenland? Wel of geen PhD? Om je te helpen bij het maken van deze keuzes bundelen de KNCV en de Vlaamse KVCV hun krachten voor twee online carrièreavonden.
Op dinsdag 20 april kom je alles te weten over een carrière binnen de universiteit. Sprekers zijn Leana Travaglini (wetenschappelijk uitgever Wiley), prof. Richard Hoogeboom (UGent) en prof. Timothy Noël (UvA).
Op woensdag 28 april komen juist carrières buiten de universiteit aan bod. De avond bestaat uit een lezing over solliciteren (CheckMark Labrecruitment) gevolgd door een aantal korte presentaties van chemici met elk een ander inspirerend verhaal. Als afsluiting kun je digitaal borrelen met andere aanwezigen en recruiters van CheckMark om je netwerk uit te breiden.
Beide evenementen zijn gratis en exclusief voor leden van de KVCV en KNCV. Meer info en aanmelden: kncv.nl/careernight of kvcv.be/careernight