Commissie ONCS 2025 gezocht!
Posted On 24 mei 2023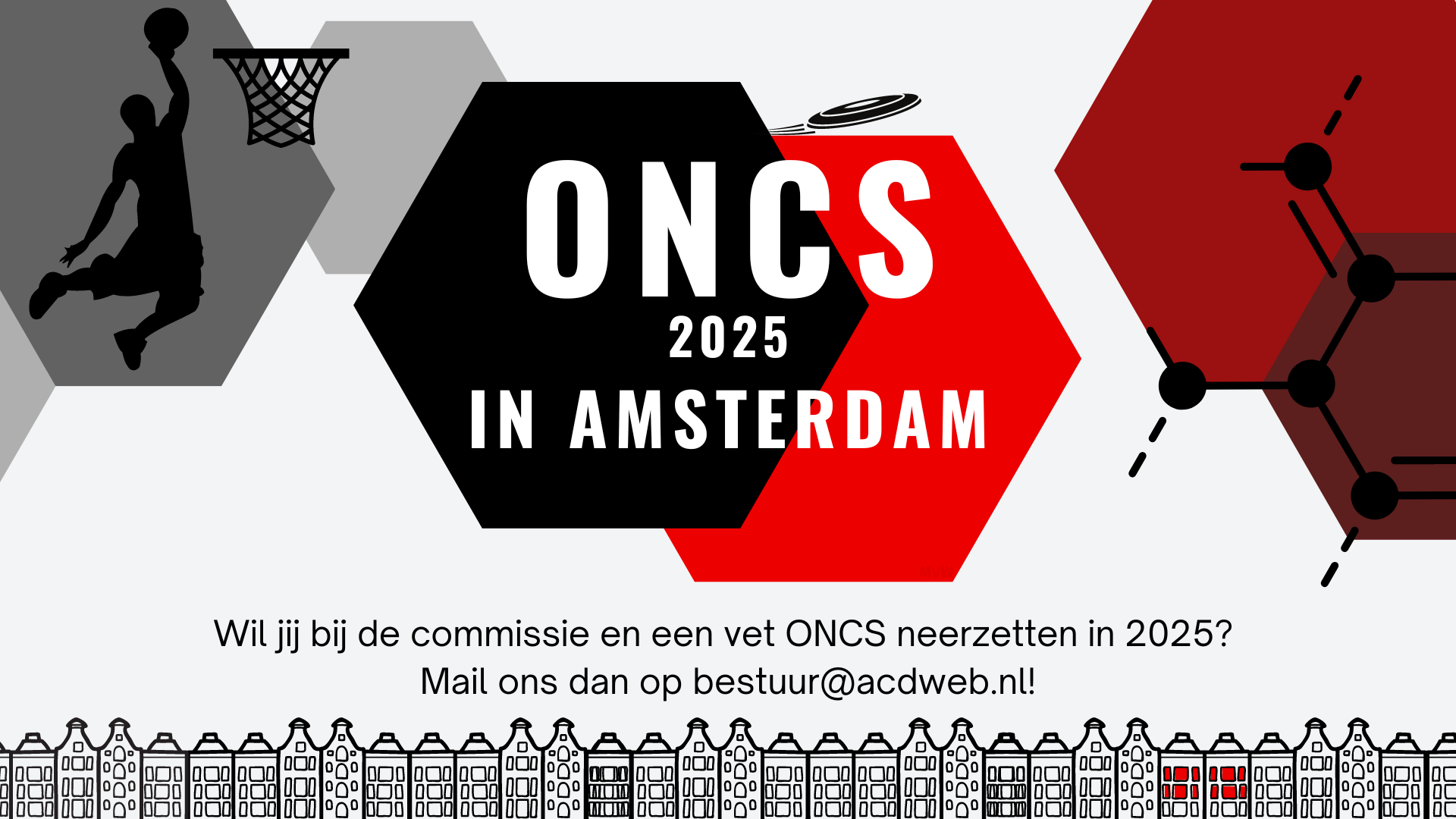 De ONCS 2023 in Wageningen is net achter de rug en het was weer een succes! Volgend jaar is de ONCS is Nijmegen en het jaar daarna zal het in Amsterdam gehost worden. Uiteraard is daar wel een commissie voor nodig! Minimaal zes mensen zijn nodig, maar het mogen er ook meer zijn, die zich vanaf aanstaand studiejaar gaan inzetten voor het opzetten van het super vet scheikunde sport weekend! Er zijn al een paar geïnteresseerden, maar horen ook van jou graag via bestuur@acdweb.nl of het je leuk lijkt. Kijk ook op de website van ONCS welke functies er voorgaande jaren allemaal waren of vraag het ACD bestuur wat het allemaal zou inhouden!