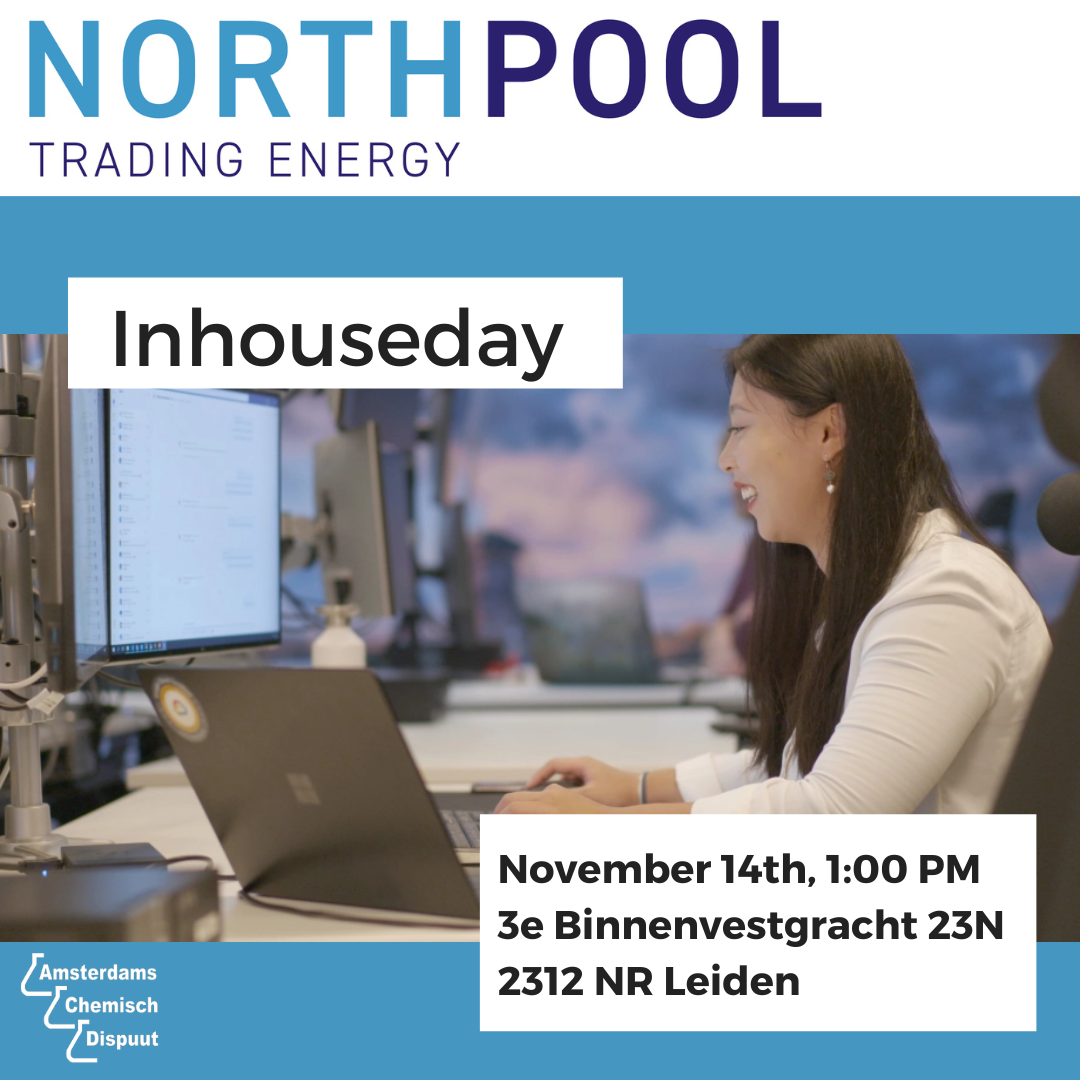 Dit evenement is voorbij.
Northpool Inhouseday
14 november
–
13:00
–
18:00
On Monday November 14th, you get the opportunity to visit Northpool during the 'ACD Inhouseday'. Northpool is a commodity trading company, based in Leiden, the Netherlands. Northpool's main focus lies with energy and weather-related commodities and is currently active on the power and gas markets. With the future going forward to an even more sustainable energy environment, anticipating the future energy trends for the coming years is imperative. With wind, sun and rain as ideal sustainable energy sources, the weather has become increasingly important in the energy markets. Variations in weather lead to volatility in the power market.
Northpool's expertise is founded on three pillars, Fundamentals, Efficiency and Opportunities. First, Northpool has a strong knowledge on the fundamental drivers in the energy market. Second, Northpool uses data driven feeding trading strategies leading to a more efficient power market. The trading strategies are strongly driven by the combination of market data and technological possibilities. Finally, Northpool is always seeking opportunities in the market.
Do you not have free public transport to Leiden? Make sure you have a proof of travel so you can file an expense claim.
All (pre)master students can register!
Programme:
1 pm Welcome & Lunch
1.30pm Office tour
2pm Introduction Northpool (HR)
2.15pm Trading game
3.45 pm Break
4pm Presentation Trader
4.30 pm Presentation Analyst
5pm Q&A
5.30pm Drinks