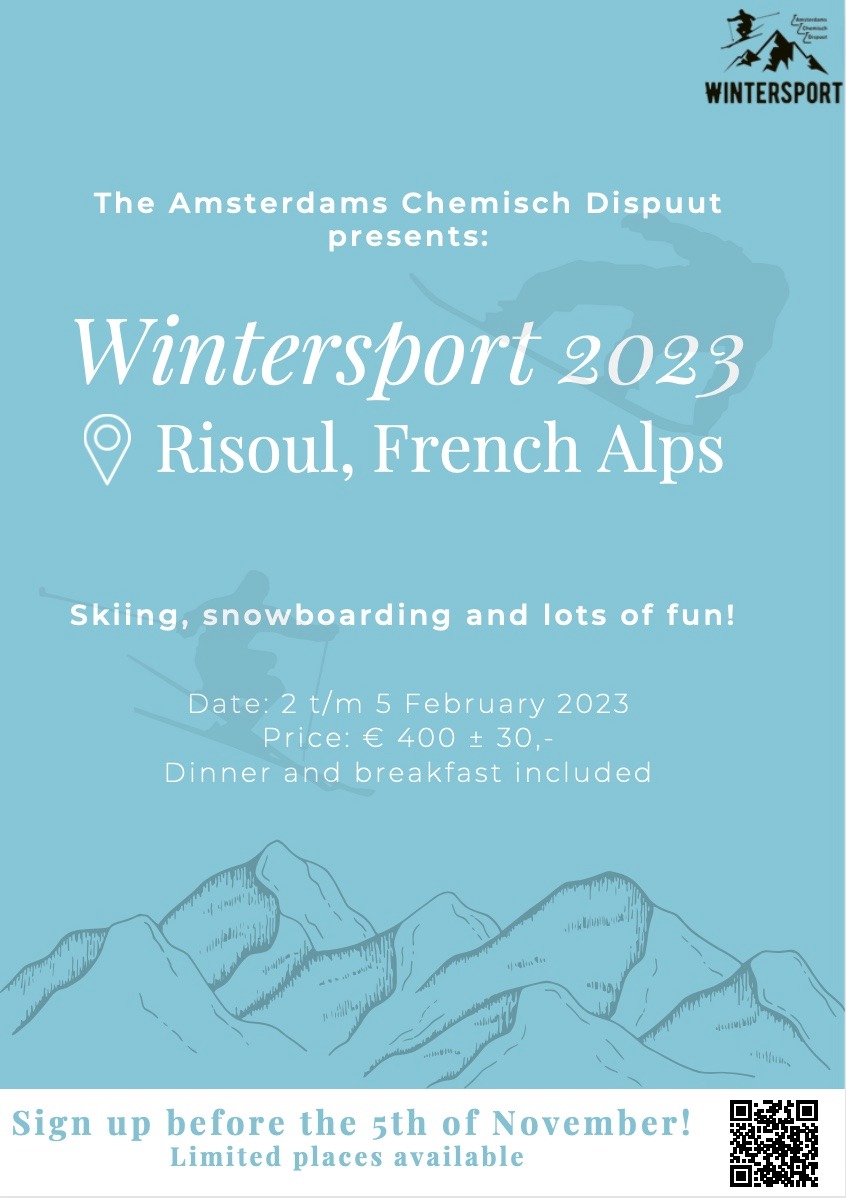 Winter sports 2023
2 February
–
17:00
–
5 February
–
09:00
The ACD Winter Sports Committee is finally organizing a ski trip again! We will travel to Risoul in France. We leave on Thursday 2 February in the evening from Science Park and we will arrive on Friday morning. We will stay at the Résidence Les Mélèzes in Risoul. After everyone has their (rental) material, we can go to the ski slopes! ACD member Mik Bruin will be giving ski lessons on Friday. On Sunday we will return to Amsterdam and we will arrive at Science Park on Monday morning.
There are only 35 spots available. The ski trip is also open for non-members but when the limit of 35 registrations has passed, ACD members will get priority.
The indication amount for registration fee for the winter sports trip is €400 and can deviate by a maximum of €30. This price includes a ski pass, accommodation, bus trip, breakfast, and dinner. This price does not include any equipment rental and/or a nice ACD Winter Sports hoodie. This hoodie will cost about €30. The final registration amount will be announced in writing at least fourteen calendar days before the payment deadline.
The Winter Sports Committee emphasizes that it is helpful to take travel insurance.
PAY ATTENTION! The unsubscribe deadline is November 5, 2022 and the payment deadline is December 1, 2022.
.
Sincerely,
The Winter Sports Committee 2023
Max, Rianne, Joël, Wouter, and Fay
Winter sports committee (Wintersport)
wintersport@acdweb.nl