Symposium: ACD Loves Earth
Posted On 9 november 2020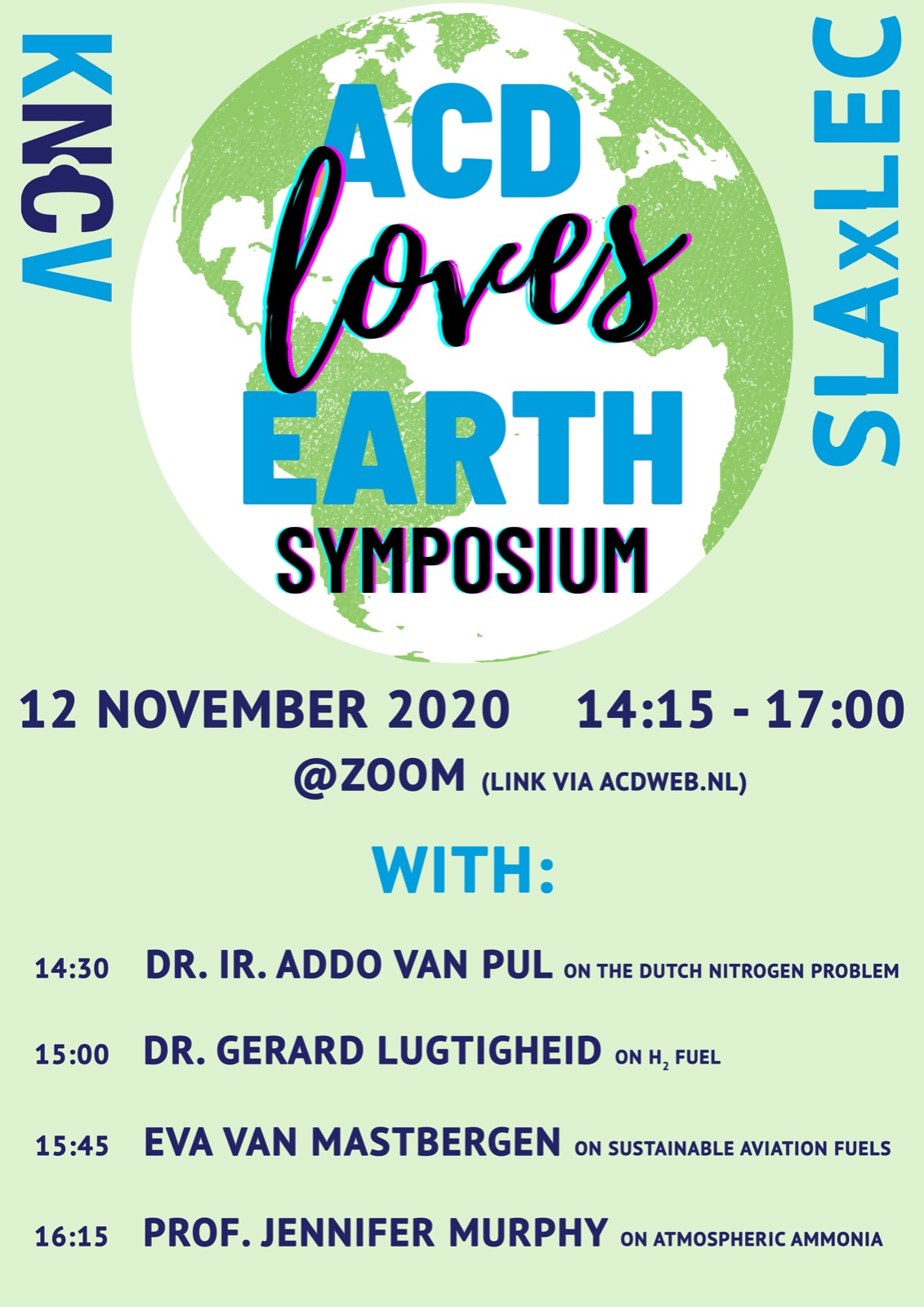 Stichting Lustrum ACD (SLA) collaborated with the LEC Committee, to host an online symposium. They have worked very hard to create a wonderful symposium with the theme: ACD Loves Earth. In four short lectures, the current stance of sustainability in the world of chemistry will be covered. More information on the lecturers can be found below. 

Zoomlink: https://vu-live.zoom.us/j/99307409009
Password: Symposium


Dr. Ir. Addo van Pul

Dr. Ir. Addo van Pul is a senior scientist in the field of air quality and holds a PhD in Air Pollution and Meteorology. At RIVM he has been involved in a number of national and international projets on acidification, eutrophication, ozone and persistent organic pollutant issues. He'll give a lecture on the current Dutch nitrogen issues and on European Air Quality.
Dr. Gerard Lugtigheid

Dr. Gerard Lugtigheid has studied Radiation Hygiene at the J.A. Cohen institute in Leiden and he has also worked for CTO on hydrogen application and storage. Currently he works as the lead scientist of H2 Fuel systems b.v. He'll give a lecture about the usage of hydrogen as fuel and all the possibilities and problems that arise with this innovative fuel.
Eva van Mastbergen (PhD)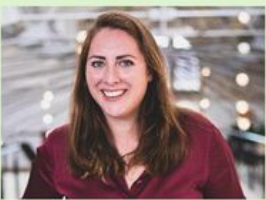 Eva van Mastbergen, PhD, has a master's degree in Molecular Simulations and Photonics from the University of Amsterdam and is a old-ACD member! Driven by a desire for sustainable solutions she became Project Lead at SkyNRG in 2019. In this role she focuses on the development of regional Sustainable Aviation Fuels supply chains and her lecture will be about just that!
Prof. Jennifer Murphy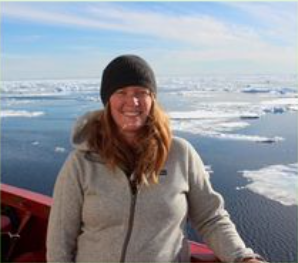 Prof. Jennifer Murphy is a part of the Department of Chemistry at the University of Toronto in Canada. Her research group uses measurements of chemicals in the environment to study issues related to air quality, climate change and nutrient management. Her lecture will focus on fieldwork that involves making measurements on unconventional platforms (ship, plane, tower) to study sources of ammonia and their impact on atmospheric particles.