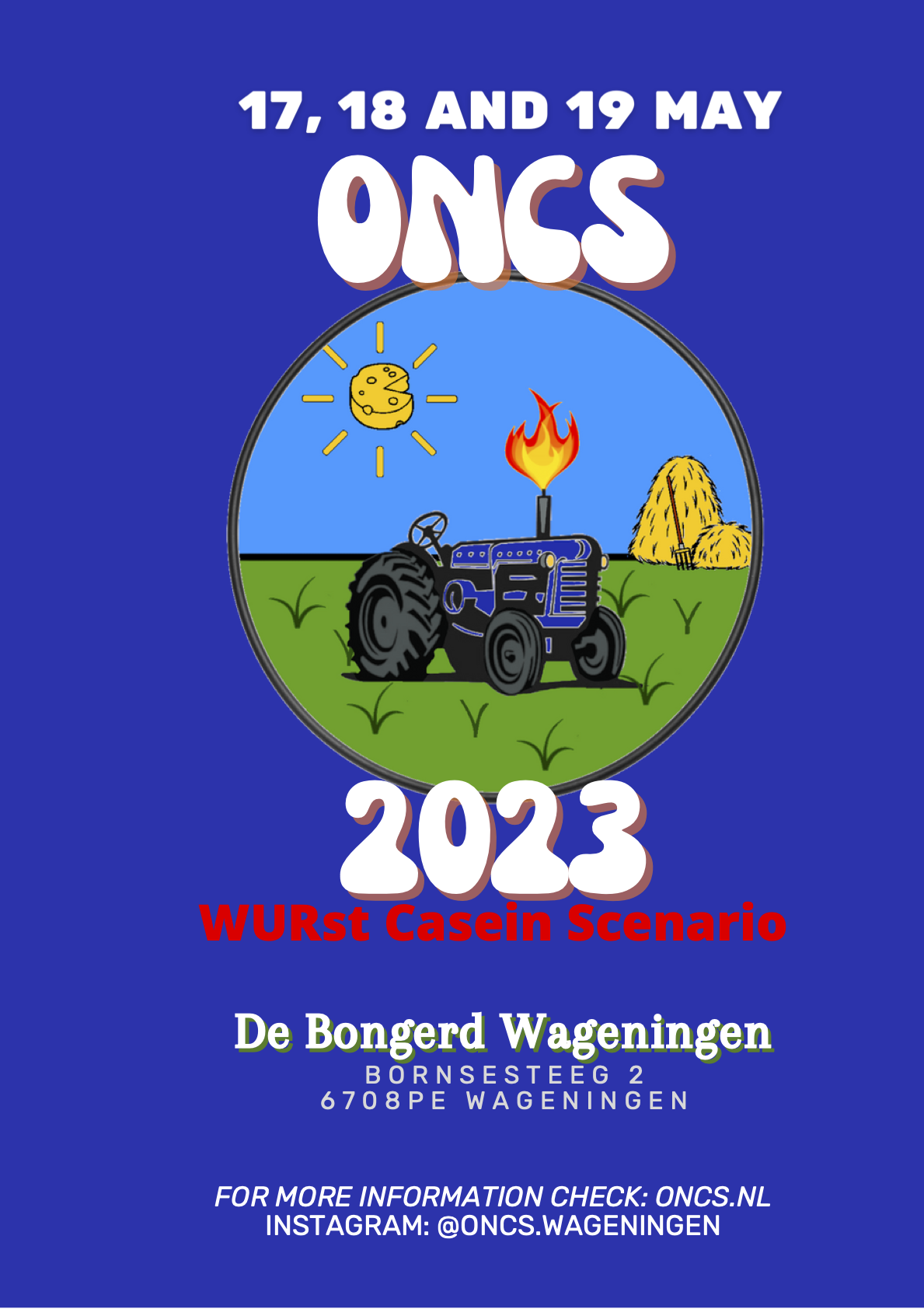 ONCS 2023
17 mei
–
20:00
–
19 mei
–
14:00
Beste sport- en feestgangers,
Dit jaar vinden de ONCS (Open Nederlandse Chemie Sportdagen) plaats op 17, 18 en 19 mei 2023 in het sportcomplex "De Bongerd" in Wageningen. Hier speel je een teamsport naar keuze tegen teams van alle andere scheikundestudieverenigingen van Nederland! Dit jaar kan je basketbal, jeu de boules, bordspellen, spikeball, stuiterbal, trefbal, ultimate frisbee, Kubb, beachvolleybal, voetbal of handbal spelen!
De hele ervaring kost € 44,-. Mensen die ervoor kiezen om een dag later te komen en het geweldige feest missen, zijn welkom op de ochtend van 18 mei en betalen slechts € 36,50. Als je mee wilt doen, kun je je als individu of als heel team inschrijven voor een sport in de ACD-kamer (SP A0.09). De deadline voor aanmelding is 21 februari. Daarna zal het organisatieteam kijken of er ruimte is voor extra teams en de laatste wijzigingen doorvoeren.
Daarna gaat op 15 maart weer een inschrijfronde open, maar deze is wie het eerst komt wie het eerst maalt voor alle scheikunde verenigingen van Nederland. Geef dus ruim op tijd je hele team door aan het bestuur! De teams die nog over zijn: boardgames (2p), spike ball (2p, 1 reserve), petanque (3p, 1 reserve), basketball (6p, 2 reserve), bounce ball (4p, 2 reserve), dodgeball (7p, 2 reserve), kubb (3p, 3 reserve), ultimate Frisbee (7p, 3 reserve), football (6p, 2 reserve) en handball (7p, 2 reserve).
Daarnaast is de commissie nog op zoek naar vrijwilligers om te helpen bij het evenement. In ruil daarvoor krijg je korting of gratis toegang tot het ONCS-weekend. Meer hierover lees je in onze verenigingsruimte naast de inschrijvingen. Kijk ook eens op de website van ONCS!
We hopen je daar te zien!
€36.50
+ 7,50 for Wednesday pre-party